This menu lists some of the most popular group activities I offer. Any activity can be delivered individually. To create a half-day workshop, I'd recommend choosing a Presentation (a starter), a Team Game (a main course) and a Skills Training session (a dessert). Alternatively, consider the 6P Programme – a set menu of six half-day workshops showcasing the best content I have to offer:
Presentations. Length: 60 minutes
Will my idea be popular?
What are the six factors that make a popular product or service?

How do I convince people to buy into my idea?
The science of constructing the perfect pitch and advert.

What should I charge?
Finding the ideal price for a product or service.

Why are some people always successful?
Most business advice you've been given is wrong!

What's my brand identity?
How to create a brand for anything.

Am I going in the right direction?
How to plan your business journey.

My story.
The lessons I learned along the way.

Each presentation is accompanied by a learning card which contains the key model explored in each presentation.
Full Team Games. Length: 60 minutes
Cut & Run
Set up and run a small business. Sequel game now available Cut & Run II.

Enter the Dragons
Write, rehearse and pitch your idea to investors.

Speed Trading
Speed dating but you're buying and selling.

Build-a-Brand
Make your own branded packaging from scratch.

Towers of Babel
A competitive team game exploring the vital role messaging and communication play.

Rock and Roll
How one critical choice determines our business success.
(This half-length icebreaker game lasts for 30 minutes.)

All games are followed by formal prize giving and a breakdown of learning points as they apply to the real world.
Skills Training
How to pitch anything to anyone in any length of time. (20 minutes)

How to haggle and get the price you want. (10 minutes)

How to memorise a script in minutes. (20 minutes)

The art of successful networking. (15 minutes)

Creating the perfect Business Model Canvass. (45 minutes)
The 6P Programme
This set course takes the best of the presentations, skills training and games and delivers it over six half-day sessions – typically one or two a week, exploring six essential business themes. Each session builds on the previous session to create a new way of viewing business success.
1. Production: How to identify a popular product or service.
2. Promotion: How to create a successful advert or pitch.
3. Pricing: How to calculate the perfect price for your products and services.
4. Profile: How to build a brand from scratch.
5. People: Why some entrepreneurs keep succeeding and others keep failing.
6. Plan: Creating a map for your business journey.
A full handbook covering the models discussed can be provided for audience members to use as a reference throughout their business lives.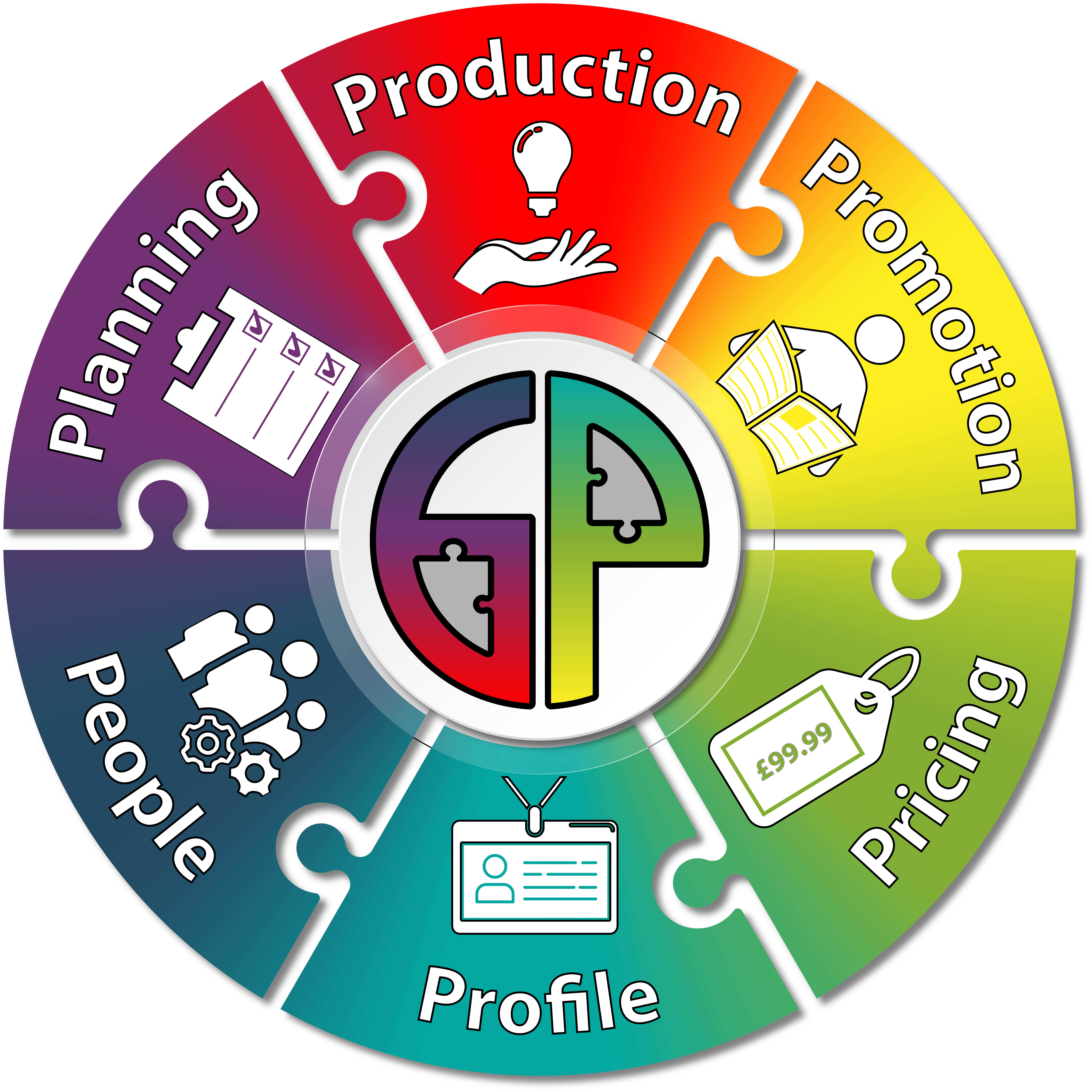 Child and Young Adult Menu Length: 90 minutes
The Life You Choose.
This motivational workshop and team game is designed for children and young adults aged 12 – 25. The audience will explore what they value in life before choosing if they want to pursue a life that's easy or one that's challenging